In anticipation of our 50th birthday in 2020, the C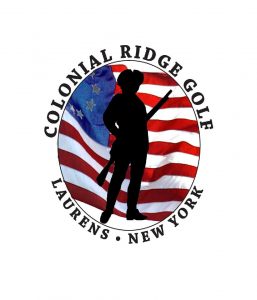 atskill Choral Society is raising some money to support its programming for that occasion. You can help.
Field a Team.
If you are a golfer, here's a way to put your addiction to good use. Put together a foursome of players and come to enjoy a day of "Captain and Crew" format golf. Compete for cash prizes, win money at the 50/50 drawing or putting contest! Entry fee is $50.00 per player.
To Register a team, call Colonial Ridge at 607 263 5291.
Sponsor a hole.
If you sponsor a hole, for your 30 dollar sponsorship we will provide a sign (8.5×11) and display it on the T-box of your choice where every player can't miss it.
Donate items for a "Brown Bag Raffle".
Your donation of a product, a service, or a gift certificate will bring your brand to the attention of all the participating golfers.
For more information about hole sponsorship or other contributions, send us an email to
programads@catskillchoralsociety.com
Or call
607 435 7008
We who sing in the Catskill Choral Society deeply appreciate your support.