About Cynthia Donaldson, Director of Youth and Children's Choirs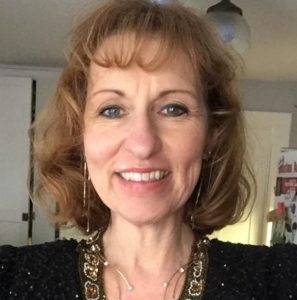 Cindy Donaldson, a resident of Otego, is pleased to return as director of the Children's choir and begin as the director of the youth choir and is pleased to continue the work started by Kathy Slavinsky, Laura Hamwey, and R. Colin Armstrong. She currently works as the Vocal Music Director at the Oneonta Middle School, serves as the Choir director at the First Presbyterian Church in Oneonta, and is an artist-in-residence at Hartwick College.
She attended the Crane School of Music for her Bachelors in Music Education and Indiana University at Bloomington for a Masters in Opera performance where she studied with Gabriella Tucci and Nicola Rossi-Lemeni.
As a performer she has toured with Theodore Bikel in 30th anniversary tour of Fiddler On The Roof. Other national tours include Me and My Girl and in Ken Hill's Phantom Of The Opera, where she appeared as Carlotta, the Spanish Diva.
She has been a soloist with the Catskill Choral Society, The Catskill Symphony Orchestra and the Voices of Cooperstown.
For information about the Youth and Children's Choirs, email  youthchoirs@catskillchoralsociety.com