The Catskill Choral Society planned to present this concert, entitled  "The Intimate Brahms", in the spring of 2020, but  the Covid pandemic intervened.  We are happy to give it another  go.
Johannes Brahms  perhaps is better known for his large orchestral works (his four symphonies, two piano concertos,  the Academic Festival Overture, and the Tragic Overture) and the monumental Ein deutsches Requiem Op. 45.  This concert will focus on his smaller scale music for voices and piano.
The better known of these smaller works are the Liebeslieder Waltzer, a set of 18 short love poems scored for voices and piano four hands. Less well known are the Neue Liebeslieber, completed six years after the first.  Joining accompanist Tim Horne on the bench for these two works will be Fideliz Sta. Brigida in her premiere appearance with the Catskill Choral Society. The program will include Sechs Quartette (Op. 112), Drei Quartette (Op. 64) and two selections from Quartette (Op. 92).  Please join us!  Spring will be the perfect time for a little romantic music. For tickets, select the tickets tab above.
Interested in singing with us? Get more information here...
~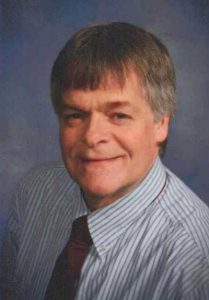 Tim Horne has been the accompanist for CCS since 1994. He is also the Music Director at the Unitarian Universalist Society of Oneonta, a position he has held since 1988. He accompanies the College and Chamber Choirs at Hartwick College and the choirs at Oneonta High School and Middle School. He has accompanied musical productions at Oneonta and Cooperstown High Schools, Orpheus Theatre, and Foothills Performing Arts Center. He also directed musicals at SUCO in the late '80's.