Arts in the Age of Pandemics…
Living under quarantine has showed us all what makes a community. While buildings can evoke some sense of the community that is Oneonta, it is clear the way we interact with each other is what gives us a much more vital sense of place.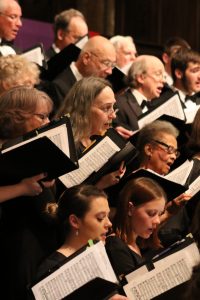 Like all Arts organizations and artists who depend on rehearsals with others and performances before audiences for their emotional and fiscal livelihood, that which used to give us a sense of community and belonging is now tinged with the danger of contamination. How can we balance the pleasure of live performance with the new strictures of social distancing and face-masking? When will conditions allow performers and audiences to enjoy worry-free what they have enjoyed for millennia?
We will find an answer. The Catskill Choral Society has been bringing choral music to audiences for fifty years, and we don't intend to stop now. For some time, we have been planning for a golden anniversary year of concerts starting next fall to celebrate. What we hadn't planned for was the interruption caused by the pandemic. Not only did we cancel our May Brahms concert cycle, but two of our major fundraising events are either cancelled or at high risk of not being permitted. In addition, local businesses, unable to operate at customary levels for months, do not have the means to provide program advertising and other kind support to groups like ours.
The Federal Government recognized the importance of keeping local economies afloat with its direct grants to citizens. Clearly, for some, these grants were life savers, allowing those who lost wages to pay rent and buy food. For others, these grants became an opportunity to support the local economy in other ways by purchasing locally, hiring local service pro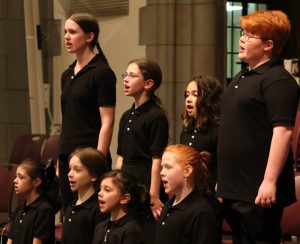 viders and supporting local charities and arts groups.
The Society is asking that you consider making a donation to our Fund for the Fiftieth to help bridge the funding gap we face, knowing that the Society's annual expenditures inject approximately $50,000 into the local economy mostly through the fees paid to local professional musicians. You might take this as an opportunity to honor someone we will recognize in our 50th Anniversary program as a person who has made a musical impact on you personally or on your community. You may make a credit card donation at:
https://catskillchoralsociety.com/donate/
or by mailing a check to:
The Catskill Choral Society
PO Box 135
Oneonta, NY 13820