The Catskill choral society presents Magnificat By C. Hubert H. Parry, and Gaudete~Six Latin Christmas Hymns by Alice Parker ,with additional seasonal works all conducted by Dr. G. Roberts Kolb, Artistic Director, featuring Cynthia Donaldson, soprano soloist, Tim Horne, accompanist, and Nathan Lawrence, Violin.  The Catskill Choral Society Youth Choir, under the direction of Cynthia Donaldson, will perform seasonal selections.
About C.H.H. Parry's Magnificat: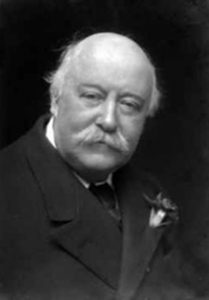 The latin text of the Magnificat,  also known as the Song of Mary,  is taken from the Gospel of  Luke and has served many composers well, from Renaissance composer Claudio Monteverdi to contemporary composer Arvo Pärt.  Perhaps the most famous setting is  J.S Bach's (BWV 243).  English composer, C. Hubert H. Parry (1848-1918) was an extremely popular composer at the highpoint of the British Empire, rivaling such contemporaries as Sir Edward Elgar.  Quoting from NPR , "Dedicated to Queen Victoria on her Diamond Jubilee, [Parry's] Magnificat is in five sections with an emphasis on counterpoint, as well as other Baroque devices, and takes its cue from Bach's own Magnificat (BWV 243). This is quite apparent in the exultant opening, while the third part, "Et misericordia," is a choral meditation with a moving violin obbligato, and one of Parry's loveliest moments. The finale ends with an exciting fugue and cyclic reminder of the work's opening measures.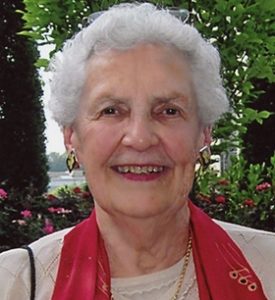 The piece consists of six settings of Latin Hymns including the familiar and rousing Adeste Fideles, and was composed in the mid 70's.  Alice Parker, now in her 90's, has specialized in writing for the voice for which she has gained wide recognition for her work with the Robert Shaw Chorale and other choral groups.  She is the recipient of six honorary doctorates and the Smith College Medal as well as grants from ASCAP, the National Endowment for the Arts, The Aaron Copland Fund for Music, and the American Music Center.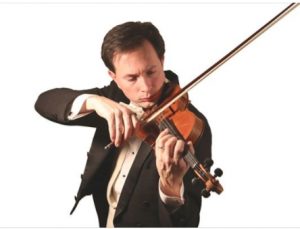 Nathan's awards include that of finalist in the 1991 and 1992 Anthony R. Stefan Scholarship Competition, and second prize in 1993. He was the first-prize winner of both the 1991 and 1992 Teens-n'-Talent Competition for the North-East-North-America Area which was held in Toronto, Canada, and was the runner-up winner in 1993 for both the B. C. Pops Concerto Competition and the Houghton College Presidential Scholarship Competition. In 1992 he won the Lois Lyman Concerto Competition and was the featured soloist in the Empire State Youth Orchestra's March 1993 concert. Also in 1993, Nathan performed the Tchaikovsky Violin Concerto with the Glens Falls Symphony as the first soloist in its Year of the Young Artist series under the direction of Hugh Wilson. During his sophomore year at Houghton, he was the winner of the college orchestra's Concerto/Aria Competition. In addition, Nathan was selected to perform in a recent masterclass of Ruggiero Ricci, one of this century's most celebrated violinists.