Did you know…
That singing releases stored muscle tension and decreases the levels of a stress hormone called cortisol in your blood stream?
That singing improves blood circulation and an oxygenated blood stream allow more oxygen to reach the brain, improving mental alertness, concentration, and memory?
That singing is known to release endorphins, the feel-good brain chemical that makes you feel uplifted and happy?
That one of the unexpected health benefits of singing is that it can improve your social life?
That when you sing together with others, you're likely to feel the same kind of camaraderie and bonding that players experience on sports teams?
That rehearsing on Thursday evening makes Friday at work almost like a Saturday?
Join us and stay healthy!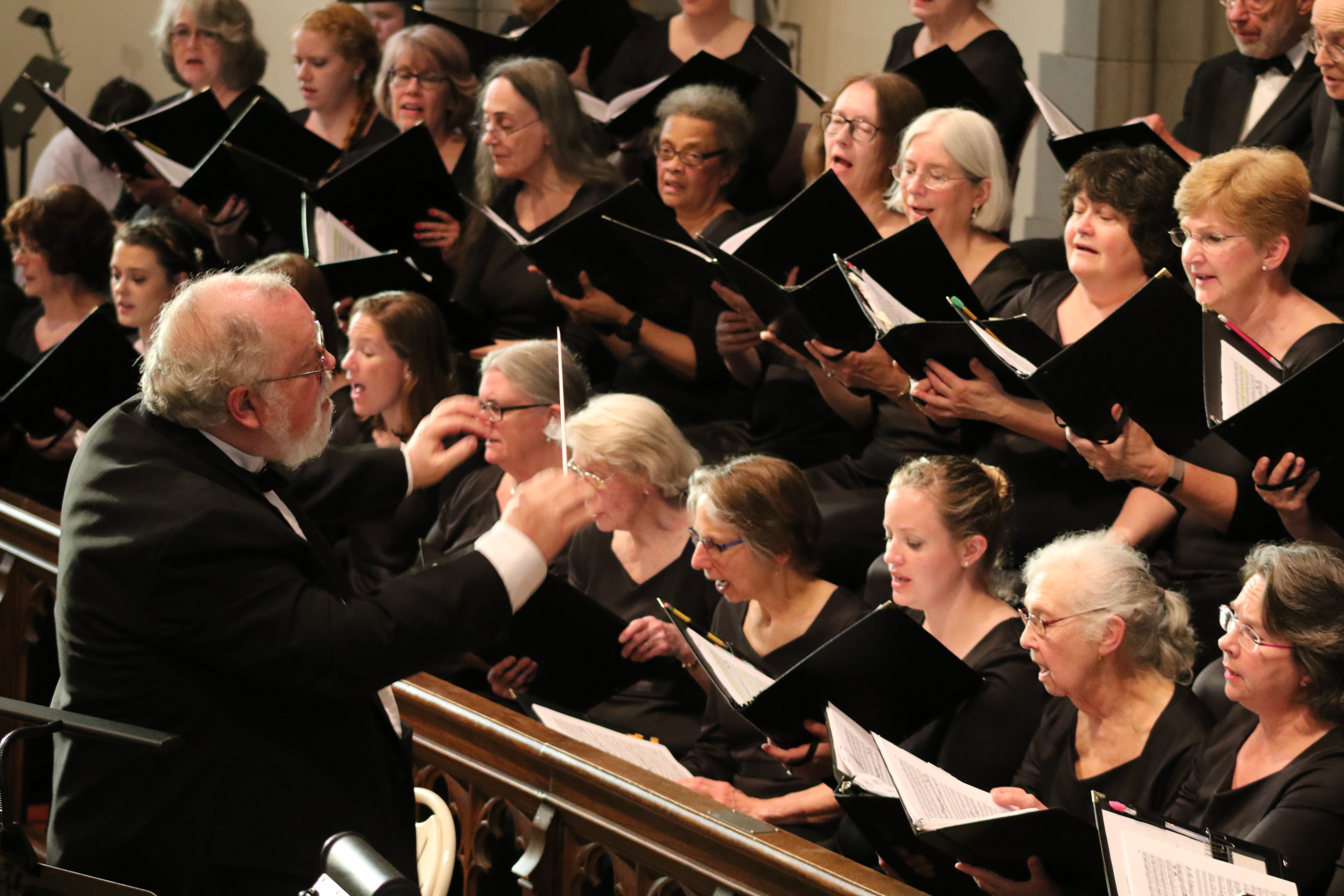 Come Sing With Us…
Auditions Announced
We will hold auditions on Thursday, August 31, and again on January 25   
between 5 and 6:30 pm
Unitarian Universalist Society
12 Ford Avenue
Oneonta, NY
All voices are welcome, and tenors and basses are always needed. Sight reading not required,  but some choral experience is helpful.
FAQ's…
What if I don't read music?
Not a problem; a better question might be "Do you have any choral experience?" or "Do you have a good ear for music?" If the answer is "yes," reading music is a skill you get better at with practice.

What is the time commitment?
We rehearse once a week at the UU Church on Ford avenue from 7 pm to no later than 9:30 pm in Oneonta, beginning early in September until our December concerts, and from early February until our April and May concerts  See the schedule on the right side of this page
Are there Dues?
While we do raise money with ticket sales, fund-raising events and grant applications, each semester we do ask for $25 from students and $50 from all others. However, anyone for whom this would be a burden is welcome to apply for relief.
How do I get more information about the group?
Please check the "About Us" tab above to learn more about our director and our youth programs.
How do I contact you?
The simplest way is to email auditions@catskillchoralsociety.com to register your interest in joining. We'll schedule the simple audition where we'll get to know your voice and you'll get your questions answered.
2023-24 Singers' Schedule
Here are the dates for rehearsals and performances.
Date
Event
Thursday, August 31
Auditions 
Thursdays, 9/7 to 11/30 
(except Thanksgiving)
Rehearsals at UU
Friday, December 1
First Handel performance
Saturday, December 2
Second Handel Performance
Thursday, January 25
Auditions 
Thursdays, 2/1 to Thursday, 4/25
(except Easter week, )
Rehearsals at UU
Friday, April 26 at 7 pm
First Carmina performance
Saturday, April 27 at 3 pm
Second Carmina Performance
Catskill Symphony collaboration
May 2
 CSO Rehearsal @ UU
Thursday. May 9 at 7 pm
Rehearsal @ Foothills PAC
Friday, May 10
Rehearsal @ Foothills PAC
Saturday, May 11 
2:00-4:30 –  "Dress" Rehearsal @ Foothills PAC
7:00 –

Performance @ Foothills PAC