Join Us at the Grand & Glorious Fall Fair!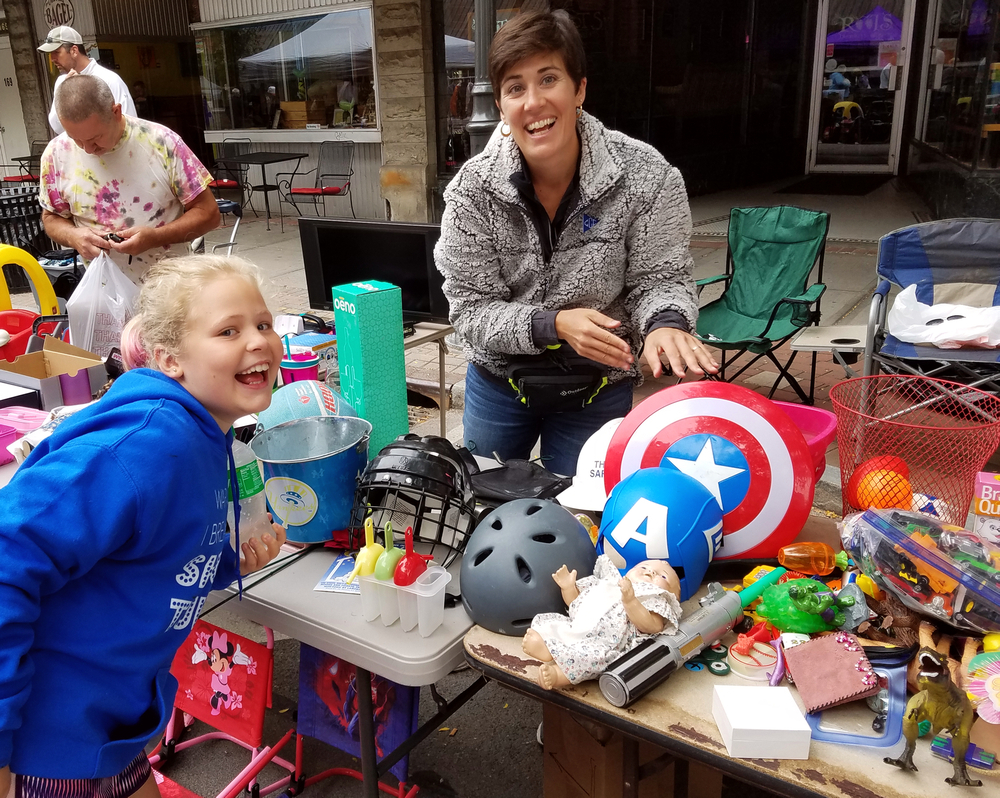 Did you know…
The Grand and Glorious Garage sale began in the fall of 1979 and became the Choral Society's biggest fund-raising event?
Main Street's sidewalks from Division Street to Chestnut Street were marked off in 20 foot sections?
The event hosted over 100 vendors, mostly folks who had "stuff" to get rid of?
That in 2017, concerns about terrorism led the city to block both ends of Main street with heavy vehicles?
That the last G&G was held in 2019 before Covid made its appearance?
After many years on Main Street, the Catskill Choral Society is moving the Grand & Glorious Garage Sale to Neahwa Park and expanding its scope to include other offerings that will interest the whole family.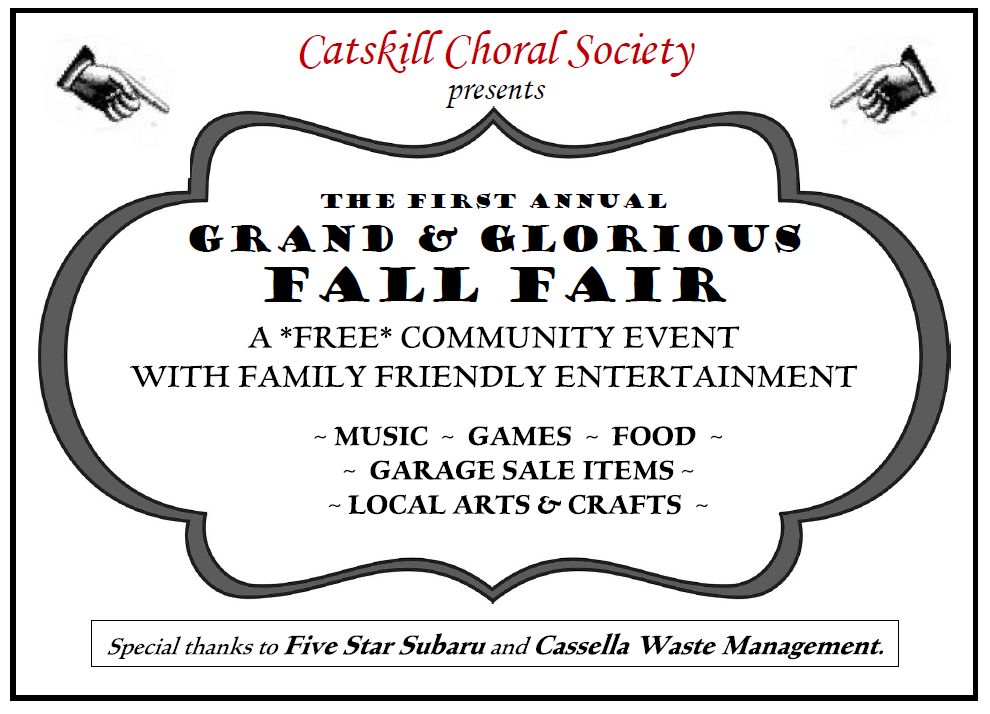 Over 60 vendors have signed up for spaces, plus Mike the Juggler and Donna Decker School of Ballet will perform, so there'll be lots to see and do.
GGFF schedule of events
Our thanks go to the performers below and to Mike the Juggler and sooundman Dave Geasey for their help.
time
At the Bandstand

10 am

~
FAIR OPENS
~


10 am


~
BEN "JAMMIN" MUSIC,
voice and guitar
~

11 am


~
ANA LAURA GONZALEZ on flute,
with DAN BUTTERMANN, clarinet
~


noon


~
DENNIS TURECHEK,
classical guitar
~



1 pm
~
ALONE TOGETHER:
the Carlton Clay and Rich Mollin jazz duo
_
vocalist DANIELLE MCMULLEN
~


2 pm
~
At the large
pavilion,
the ONEONTA COMMUNITY CONCERT BAND
~

3 pm

~
FAIR CLOSES
~