About Cynthia Donaldson, Soprano…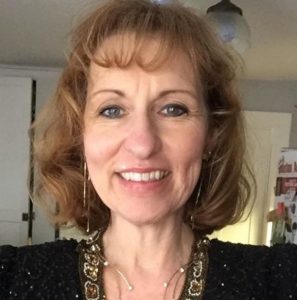 Cindy Donaldson currently works as the Vocal Music Director at the Oneonta Middle School, serves as the Choir director at the First Presbyterian Church in Oneonta, and is an artist-in-residence at Hartwick College. She attended the Crane School of Music for her Bachelors in Music Education and Indiana University at Bloomington for a Masters in Opera performance where she studied with Gabriella Tucci and Nicola Rossi-Lemeni.
As a performer she has toured with Theodore Bikel in 30th anniversary tour of Fiddler On The Roof. Other national tours include Me and My Girl and in Ken Hill's Phantom Of The Opera, where she appeared as Carlotta, the Spanish Diva. She has been a soloist with the Catskill Choral Society, The Catskill Symphony Orchestra and the Voices of Cooperstown.
About Elijah McCormack, Alto…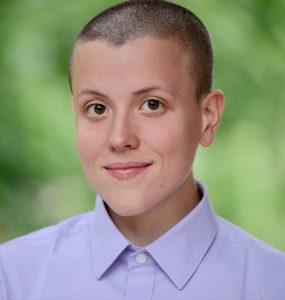 Elijah McCormack, male soprano, performs both concert and opera all over the United States, maintaining a particular focus on baroque music.
He has performed as a soloist and ensemble member with the Dallas Bach Society, Washington Bach Consort, American Bach Soloists, Ensemble Altera, and Schola Cantorum Syracuse. In opera, he most recently created the role of Bell* Cohen in the world premiere of NIGHTTOWN with Lowell House Opera. Previously, he appeared as Miles in The Turn of the Screw with IlluminArts Miami. He received his Master's degree in Historical Performance at Indiana University, where he studied with Steven Rickards and sang roles in Giulio Cesare (Tolomeo) and Hansel and Gretel (Dewman).
About Thomas Wolf, Tenor…

Thomas Wolf is a native of Cleveland Heights, Ohio. He received his Bachelor of Music and his Master's of Music Degrees from Cleveland State University where he studied with Elizabeth Unis Chesko and subsequently studying with Nancy Stokes-Milnes in New York City. Other teachers have included Cornelio Cairati of Zürich, Switzerland and Patricia Göhl of Munich, Germany. He has also worked with Victoria de los Angeles and Maria Stader. He has worked closely with the late Marni Nixon of New York City.
Mr. Wolf has also been much in demand on the concert stage, performing the Masses of Mozart, the great Passions of Johann Sebastian Bach and especially Uriel in Haydn's The Creation, the role in which he made his debut at Carnegie Hall. He has coached extensively the art song and operatic repertoires and has provided frequent lectures for professional organizations and universities in New York City including Columbia University, the Metropolitan Opera and Carnegie Hall. His great knowledge of the 18th and 19th century works for the operatic stage and of vocal ornamentation is widely recognized. Mr. Wolf has also been heard as a frequent guest on the famed Opera Quiz heard internationally every Saturday afternoon during the Metropolitan Opera broadcasts. Thomas Wolf is a founding Board Member and was for ten years Executive Director of American Singers' Opera Project in New York City. Mr. Wolf also served for two seasons as Executive Director of Catskill Symphony Orchestra.
About David Kolb, Baritone…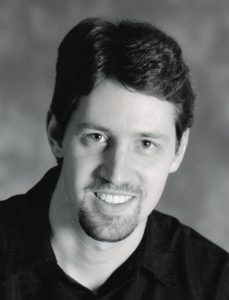 David holds a Bachelor of Arts degree from Hamilton College with dual concentrations in mathematics and music, and has studied voice with Lauralyn Kolb and with Timothy LeFebvre.
He has appeared as a soloist with the Hamilton College and Community Masterworks Chorale, the Greater Utica Choral Society, the Mohawk Valley Choral Society, the Catskill Symphony, the Catskill Choral Society, and the Oneida Area Civic Chorale, including performances of the Requiems of Brahms, Dvorak, and Mozart; Mendelssohn's Elijah; Vaughan Williams's Fantasia on Christmas Carols; Mozart's Coronation Mass; Haydn's The Seasons; Handel's Messiah, and Rutter's Mass for the Children.
He has performed in many local theatrical productions, including shows with Rome Summerstage, Stage Two, Players of Utica, the Earlville Opera House, and Open Hand Theater. His stage roles include Motel in Fiddler on the Roof, Captain Corcoran in H.M.S. Pinafore, Will in Oklahoma, Javaert in Les Misérables, The Pirate King in The Pirates of Penzance, Juan Perón in Evita, Freddy Eynsford-Hill in My Fair Lady, and Enoch Snow in Carousel. David is the Director of Music at First Presbyterian Church in Rome, and is currently Guest Director for the Mohawk Valley Choral Society.
David lives in Whitestown, New York, with his wife and five-year-old son.